A year and a half ago, in collaboration with colleague Steve DeVries, I posted about several beleaguered initiatives and failed businesses of serial chocolate entrepreneur Jim Walsh. Read the whole troubling story here. We're back with an update.
First, the lawsuit filed by Deepak Chopra against Jim Walsh – and Walsh's cross complaint against Chopra – was resolved via a settlement earlier this year, per this press release from Walsh's HESA Institute. (For those rushing to catch up, the following article offers a brief summary of the legal situation: Deepak Chopra settles lawsuit against former partner.)
In the months since, Jim Walsh and daughter, Ashley, have embarked on another business venture, again making big claims and promising as-yet-untold gains for Mexican farmers: this time selling a product called Kimo Sabe Mezcal. In Kimo Sabe's promotional materials, the Walshes continue to cite their previous experiences growing cacao in Mexico (which failed completely) and the preparation of a well-being index survey (which, to the best of our knowledge, was never completed in the failed cacao project) as evidence of their expertise and good intentions toward the community of Oaxaca. Ashley Walsh was featured in a segment on San Diego 6 for the area launch of the product, along with Jeremy LeBlanc, bartender and brand ambassador. You can follow the company on Facebook, Twitter, and Instagram.
Stay tuned.
If you haven't already guessed from my fixation on chocolate, I am a bit of an obsessive. More specifically, I repeatedly, habitually return to things that I enjoy, trying to know them ever better – listening to favorite songs on repeat for days on end, rereading favorite books, rewatching favorite movies, sniffing favorite scents ad infinitum. (Right now it's the frankincense resin from Mandy Aftel's Fragrant Companion Kit that has me hooked.) My curious sense of smell, for example, is a source of constant disruption. Students cheerfully roll their eyes when I stop and note "Weird, the office is smelling like earthworms today" mid-conversation and my loved ones don't even think twice anymore when I observe "I think your sweater smells like barley." The world, for me, is full of stink, stank, stunk.
When it comes to chocolate tasting, there is still much to learn. This is partly because tasting chocolate is a serious occupation for extremely few, but also because excellence in making fine chocolate remains the provenance of a limited group. Beyond this, we have yet to determine with accuracy what constitutes excellence in chocolate, especially when expert opinion, which is all over the map, is involved. I don't formally review chocolate or regularly read reviews. But I do taste a lot of different chocolate, both carefully chosen and broadly acquired, with frequency, and I've developed firm opinions about what I like and want to recommend. This murky disclaimer aside, for me, chocolate is at its most interesting when it begs to be returned to repeatedly.
Without further ado, here are the 10 chocolate bars and confections that I've most obsessed over in 2014. You'll note that this group is almost entirely made up of North American makers, and that's a reflection of my focus this year. They're not ranked but rather are loosely grouped by how I experience them. If you haven't tried them already, maybe you'd like to do so, over and over again.*
Group 1: The cacao sings
1. Rogue Chocolatier Porcelana 80%
2. Rogue Chocolatier Jamaica 75%
3. Franceschi Chocolate Canoabo 70%
4. Soma Chocolate Little Big Man 70%
Group 2: Flavor magic
5. Patric Chocolate Triple Ginger
6. Patric Chocolate Oatmeal Cookie
7. Lonohana Estate Chocolate Nene Milk
Group 3: Party time
8. De Vries Chocolate Caramelized Nib Clusters (pro-tip: don't eat before bed)
9. Guido Gobino Cioccolateria Artigiana Tourinot Maximo +39
10. Soma Chocolate Old School 66%
The ones that got away: I had the opportunity to taste just a few precious es koyama bonbons at an event this year and haven't stopped thinking about them since. Dear Santa, please bring me some from Japan?
*Several of these bars were funded or launched via the Future Chocolate initiative of The Chocolate Garage. If you like them, consider investing in Future Chocolate yourself.
These are all chocolate experiences that I would officially dub "no sharesies." As I share these recommendations selflessly with you, know that I do so reluctantly and with love. Enjoy.
I'll be teaching my class Chocolate, Culture, and the Politics of Food at the Harvard Extension School this Spring semester 2015, as an open enrollment class. Anyone in the world (who meets these registration guidelines and who can afford to enroll) can take it. It's my hope that this class will be the first step of many toward offering rigorous education on chocolate to a broader, more inclusive audience.
Class begins on January 28, 2015 and can be taken on-campus in Cambridge, Massachusetts, or online from anywhere in the world. Registration opens November 17, 2014. Here's the course description:
AAAS E-119 Chocolate, Culture, and the Politics of Food
This course examines the sociohistorical legacy of chocolate, with a delicious emphasis on the eating and appreciation of the so-called food of the gods. Interdisciplinary course readings introduce the history of cacao cultivation, the present day state of the global chocolate industry, the diverse cultural constructions surrounding chocolate, and the implications for chocolate's future of scientific study, international politics, alternative trade models, and the food movement. Assignments address pressing real-world questions related to chocolate consumption, social justice, responsible development, honesty and the politics of representation in production and marketing, hierarchies of quality, and myths of purity. (4 credits)
Spring term 2015 (24223)
Carla Martin, PhD. Lecturer on African and African American Studies, Harvard University.
Class times: Wednesdays beginning Jan. 28, 5:30-7:30 pm.
Required sections to be arranged.
Course tuition: noncredit $1,250, undergraduate credit $1,250, graduate credit $2,200.
Online option available.
You can view a basic version of the syllabus and assignment plan here.
Please note that I do not set the pricing for classes and that any questions regarding payment and credits should be addressed directly to admissions counselors at Harvard Extension School. The class will be conducted in English.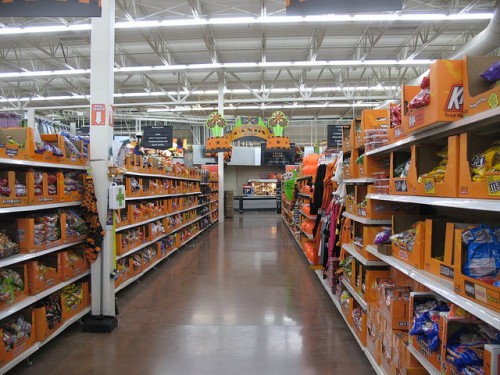 [Image: Halloween Candy by whistlepunch]
According to a survey conducted by the National Confectioners Association, candy sales are expected to reach $2.5 billion this Halloween season. While we often think of Halloween candy as varied and available in seemingly endless quantities, it lacks a certain diversity – just 3 companies (Mars, Hershey's, and Nestlé) produce 99.4% of snack-sized chocolates sold in the US. Most industrially produced candy also lacks chocolate content – the FDA only requires that milk chocolate be 10% by weight of chocolate liquor (the chocolatey tasting part of the cocoa bean). The number one ingredient in Halloween candy is, more often than not, sugar, with a cocktail of milk, corn syrup, palm kernel oil, and artificial flavors holding it together.
There are a number of fine and craft chocolate confections on the market reminiscent of the Halloween candy central to our champion trick-or-treater youths. They're not always available in snack-sized portions, but what they might lack in individual wrapping they more than make up for in flavor. If you're interested in having some chocolate that, well, has chocolate in it, here are my recommendations to help you make this Halloween season a game-changer.


[Image: Burdick Chocolate Ghosts]
Love Hershey's Reese's Peanut Butter Cups? Just wait 'til you try:
Alma Chocolate's Salted Peanut Butter Cups
Chocolopolis Peanut Butter Tortoises
Recchiuti Peanut Butter Pucks
Patric Chocolate PBJ OMG bars
Hershey's Almond Joy Bars
Fran's Chocolate Coconut Gold Bars
EHChocolatier Coconutty Bars
Madre Chocolate Spiced Coconut Pecan Bars
Hershey's Mounds Bars
Chocolopolis Coconut Meltaways
Mars' Snickers Bars
Xocolatl de David Raleigh Bars
Chocolopolis Dark or Milk Chocolate Salted Peanut Turtles
Hershey's Assorted Miniatures (Mr. Good and Krackel)
Taza Chocolate Tazitos Mini Bars, Crispy Crunch and Peanut Crunch
Michel Cluizel Dark Chocolate with Crispy Pearls and Cinnamon Bars
Chocolopolis Salty Nutty Bar
Valrhona Caramelia with Crunchy Pearls and Milk Chocolate
Mars Three Musketeers Bars
EHChocolatier Chocolate Chew Bars
Hershey's York Peppermint Patties
Recchiuti Peppermint Thins
Fran's Chocolate Mint Thins
Michel Cluizel Dark Chocolate with Crystallized Fresh Mint Leaves Bar
Nestlé Raisinets
Domori Chocolate Covered Raisins
Ferrero Rochers
Guido Gobino Gianduiotti
Hershey's Rolos
Fran's Chocolate Salted Caramels
EHChocolatier Salted Caramels
Black Dinah Chocolatiers Flagship Caramels
Xocolatl de David Salted Caramel Bars
Hershey's HEATH Bars
EHChocolatier Toffee Almond
Alma Chocolate Salty Nutty Toffee Mini Bar
Pop Rocks Candies
Cocanu Moonwalk 65% Dark Chocolate, Cacao Nibs, and Pop Rocks
Chuao Chocolatier's Firecracker Bars
Hershey's Whoppers
Recchiuti Confections Malted Dark Milk Revolution
Halloween-inspired confections, for when the candy needs to look like Halloween
Burdick Chocolate Ghosts
EHChocolatier Witch Hats
EHChocolatier Spooky Bonbons
Recchiuti Confections Whooligans
John & Kira's Chocolate Pumpkins and Apples
If you experience sticker shock while exploring these options, consider this: these are not candies that are cheap by design, ready to be tossed in a pillowcase and stashed under your childhood bed, but rather artisan products produced by skilled craftspeople. Plus more chocolate content necessarily requires a higher price point. Keep in mind, too, that these chocolate confections might cost more than you're accustomed to, but cocoa farmers aren't getting rich. This is a question of quality and labor value and, with all products, you get what you pay for.
Happy Halloween!


[Image: EHChocolatier Witch Hats]
Wondering what to gift the serious chocophile in your life? Here are 7 ideas for the holiday season.
1. Cocoa Pods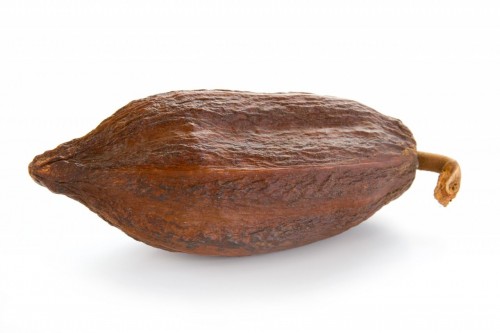 [Photograph: The Cocoa Pod shop]
Cocoa pods make for interesting home decor conversation pieces. The Cocoa Pod shop currently sells whole dried cocoa pods and open empty dried cocoa pods collected directly from cocoa growers in Ecuador.
Cost: $13.95 each + shipping.
2. Hot Chocolate Making Kit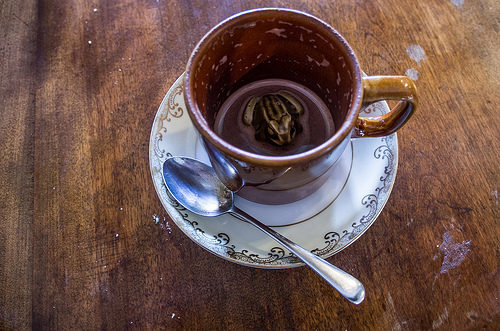 [Photograph: Graeme Pow]
Perhaps the most satisfying hot chocolate is made at home on the stovetop by melting fine chocolate into water or milk (or cream!). A hot chocolate making kit could include some or all of the following:
Cost: Choose your own adventure.
3. Historical Chocolate Artifacts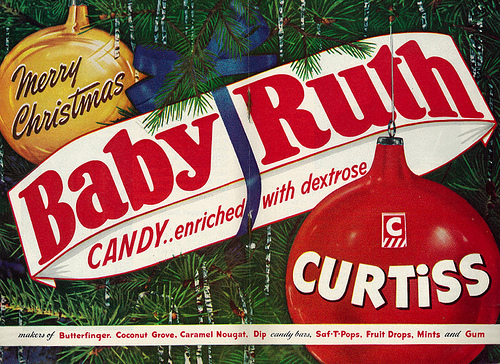 [Photograph: classic_film]
If you enjoy the thrill of the search, there is a world of fun to be had in finding historical chocolate artifacts like vintage advertisements, antique chocolate pots and serving sets, or rare books on cacao and chocolate. Online, start with Ebay, Etsy, and Google to get the lay of the land. Offline, try antique shops, flea markets, rare or used book stores, and estate auctions. (Confession: I routinely search for "mancerina" on Ebay and occasionally unearth a pricey, centuries-old item. I then covet it daily via an open tab in Google Chrome, wondering who might buy it, only to watch the auction expire. Gorgeous mancerina-of-the-moment, I dream of adopting you one day!) Rest assured that a historical chocolate artifact is a gift to be remembered.
Cost: From pennies to thousands of dollars, beware all your moneys fleeing your wallet!
4. Books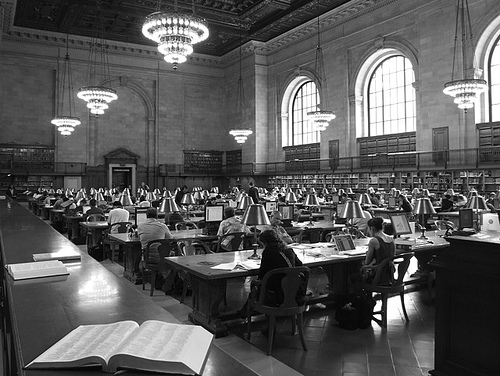 [Photograph: manyhighways]
Every chocolate lover needs to read at least two books: Maricel Presilla's The New Taste of Chocolate: A Cultural & Natural History of Cacao with Recipes and Sophie D. Coe and Michael D. Coe's The True History of Chocolate. Beyond that, one could read for years and never come close to finishing the literature on chocolate. See here for my favorite books on chocolate from 2012 and 2011.
Cost: Usually between $10 to $30 each.
5. Chocolate money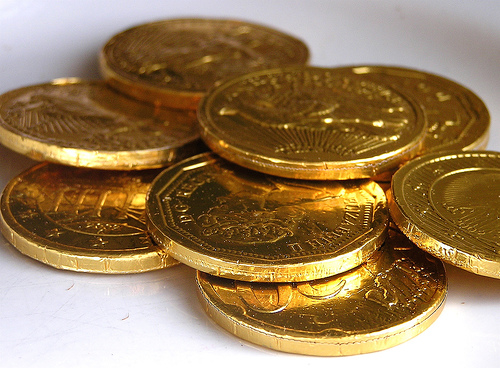 [Photograph: Muffet]
Exploring the world of fine chocolate requires financial investment; a gift certificate to an excellent chocolate shop will help your giftee take their chocolate love to the next level. Below are links to a few of my favorite North American specialty chocolate shops offering gift certificates. You can't go wrong with any of these, though I also strongly recommend supporting local specialty shops in your area:
Cost: Ranges from $25 to $500.
6. Good Food Awards Finalists

[Image: Good Food Awards]
The Good Food Awards 2014 finalists, announced in November, represent a unique group of American artisan food producers. Let your chocolate giftees judge the products for themselves by providing a sampling of the finalists in the chocolate and confections categories (note: not all confections are chocolatey). Winners, chosen from the group of finalists, will be announced in January 2014.
Cost: It's up to you.
7. Online learning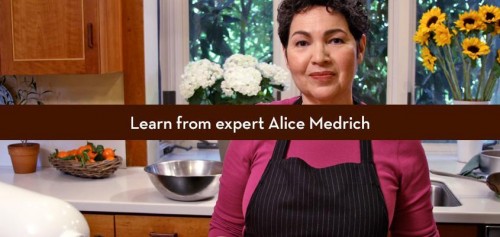 [Photograph: Craftsy]
The popular e-learning site Craftsy currently has a Decadent Chocolate Cakes class on offer, taught by renowned chocolate dessert chef and cookbook author Alice Medrich. The offering includes 10 HD video lessons, downloadable class materials, and a virtual classroom that will help your giftee learn how to make three elaborate chocolate cakes.
Cost: $29.99.