Wacky (Weird Wild Wonderful Whaaaat?!) World of Choc Wednesdays
I've got several posts in the works right now. They will be published here over the next few weeks. Truth be told, I spend most days typing away at my dissertation (on a totally different topic, though with eerily similar theoretical underpinnings…), and after filling up those pages I'm plum outta words. Combine that with the excitement of spring and summer in New England, and there are never ending excuses for putting off blogging!
Delays, shmelays. Here's something fun:
Each Wednesday, I plan to post something neat from our beloved wacky world of choc, something that makes me go "Whoa!" This week, I was struck by a post in Juxtapoz Magazine (also covered by HuffPost), featuring a video art piece by artist Martynka Wawrzyniak. In the video, Wawrzyniak lies face up on a white background, visible only from her shoulders to the top of her head. Over the course of a crawling, intense nine minutes and twenty two seconds, a stream of liquid chocolate pours down over her until she is submerged.
The video:
Chocolate, 2010 from MARTYNKA WAWRZYNIAK on Vimeo.
The end result: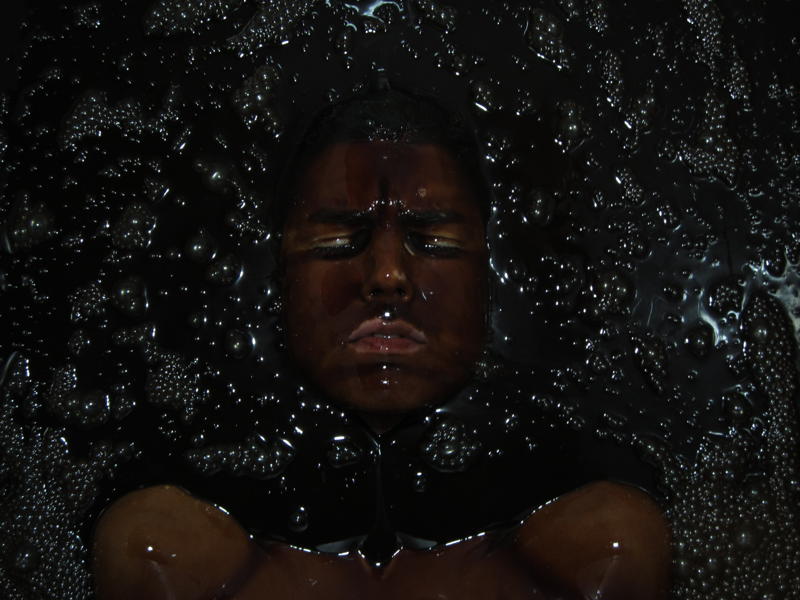 I wish that there was a video feed to show visceral audience reactions.
HuffPost asked some great questions about the piece: "Is it gross? Is it suggestive? Is it political? Is it poignant?"
I am wondering, of course, is it about chocolate? What if, instead of chocolate it were water, or milk, or glue, or motor oil? [shudder] What do you think?
comments