Meet and Greet with Cacao Farmers of La Red Guaconejo at Taza Chocolate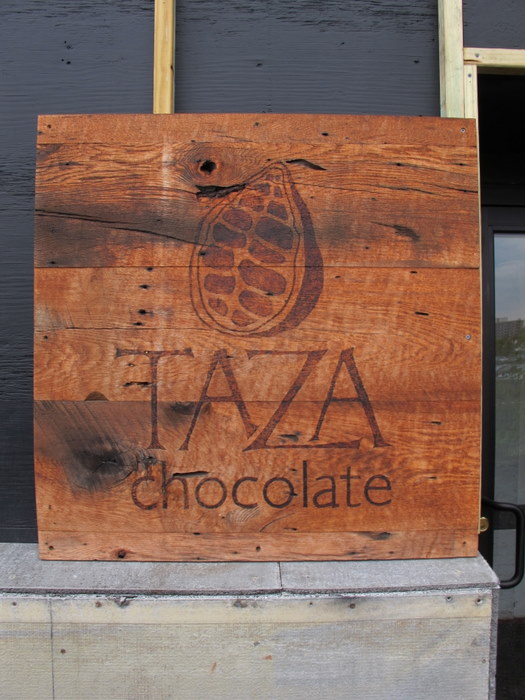 Last Thursday evening, I attended an extraordinary event at Taza Chocolate in Somerville, MA — a casual meet and greet in honor of cacao farmers visiting from La Red Guaconejo Cooperative in the Dominican Republic. According to the organizers, the visit was five years in the making. Within a few brief moments of speaking with Taza's Outreach Manager, Stephanie Larason, it became clear to me how meaningful this exchange opportunity was to everyone involved.
Taza co-founders Alex Whitmore and Larry Slotnick spoke briefly, explaining that Taza is the largest buyer from La Red and that La Red provides the largest percentage of Taza's cacao beans. They first established this working relationship in 2007, as part of Taza's initiative to develop Direct Trade practices. Larry and a number of other attendees found themselves choked up as they reminisced on their experiences over the years.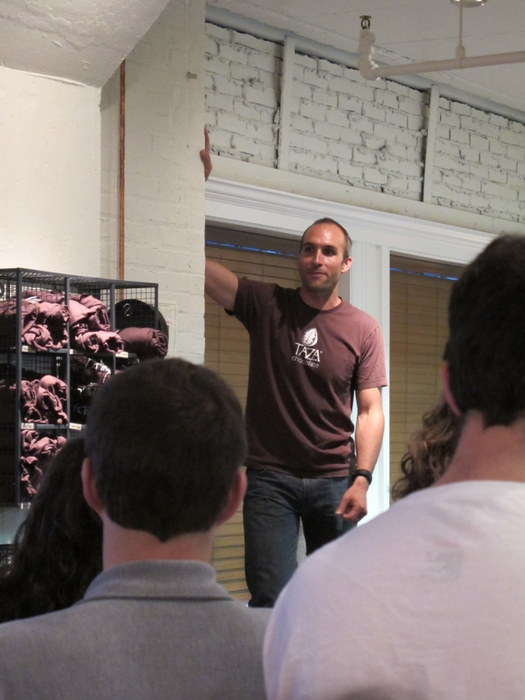 One of the things that strikes me as interesting (and important) in this story is the relationship among the expert farmers, Peace Corps members, and Taza's co-founders. In fact, Joe Blotnick, a Peace Corps volunteer who worked with the La Red farmers to establish a coop and seek organic certification, first introduced the folks at Taza to the coop. Other Peace Corps volunteers have continued to work with the coop over the years and have served as translators in meetings and negotiations (part of a long tradition of Peace Corps intervention in local agriculture and international cooperation and not the only example of such in the chocolate industry). I'll be setting up interviews to further detail this history.
While at the event, I picked up a DVD copy of the award winning film Chocolate Country, which documents the efforts of the coop's members. Joe Blotnick's son, Robin Blotnick, directed the film. You can watch a 5 minute version here or purchase a copy here.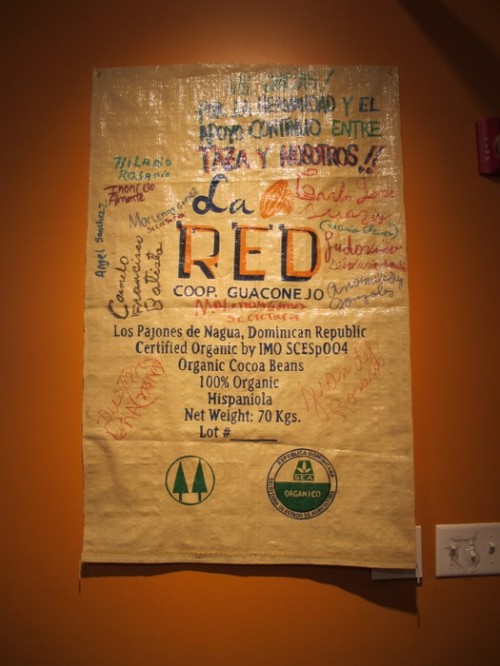 Attendees were pleased to find a translator present to facilitate conversations between English and Spanish speakers. There was, of course, a lot of good natured teasing about the quality of various attendees' Spanish. I chatted with coop members Hilario Rosario Quezada and Juan de Rosario, who graciously joined me in speaking Portunhol. We were all quite well fed — treated to Taza Chocolate, samples from Counter Culture Coffee, and appetizers and sweets prepared by Chive Events.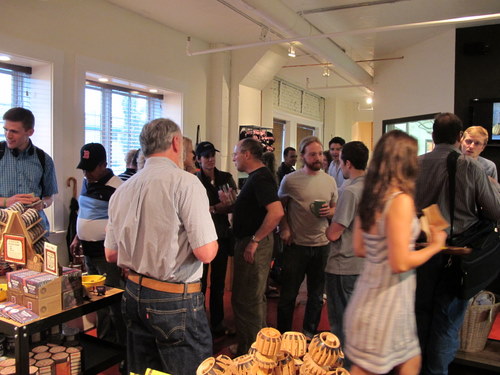 The opportunity to meet and greet with La Red's farmers marks an important step in Taza's goal to educate consumers about the agricultural origins of its chocolate, and in the broader project of activating the voices of all those involved in the cacao-chocolate supply chain. La Red and Taza's relationship is relatively young, but already exhibits a measurable and sustainable impact. There is great potential here and much to be learned.
The current President of La Red, Hilario Rosario Quezada, reminded us that this is also part of a larger story — one of American-Dominican relations. At one point, he waved a baseball cap at the cheering crowd and joked that he was happy to be in Boston and already a great fan of the city's beloved Red Sox "because there are lots of Dominicans on the team."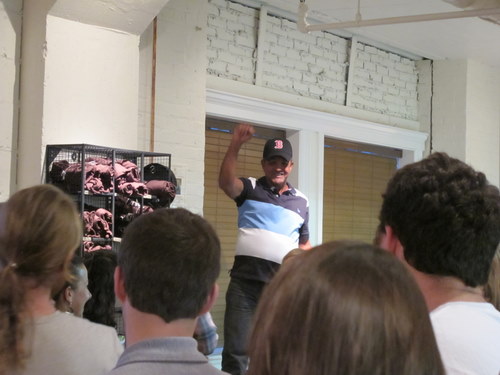 To learn more about the relationship between La Red Guaconejo Cooperative and Taza Chocolate, watch this video from Root Capital, a lending partner of La Red's.
comments