Wacky World of Choc Wednesdays: The Great Bitburg Chocolate Spill of 2011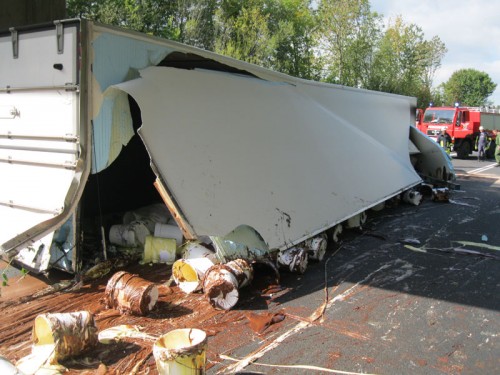 Uh oh!
First, the good news — no one was hurt.
Now, the bad news — 21 tons of chocolate sauce were forever lost near Bitburg, Germany, when the truck in which they were being transported overturned. The accident, which spilled hundreds of 25 liter buckets filled with liquid white and milk schokolade onto a busy roadway, blocked traffic for several hours, halting thousands of drivers. The liquid chocolate quickly hardened and coated the road surface upon exposure to the fresh air. A group of 36 firefighters worked to remove the chocolate by spraying it with fire hoses. Property damage is estimated at 100,000 euros or more.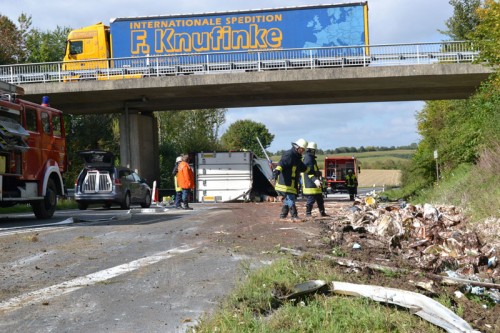 The area is expected to smell like chocolate for a while, at least until the remaining chocolatey puddles evaporate or wash away.
According to this article, "Driver Marek Kolvichi, 28, who was unhurt in the spill, said: 'I don't think I ever want to see or smell another bar of chocolate in my life.'" That is perhaps the most tragic part of this story. Keep calm and carry on, Mr. Kolvichi, and may your love for chocolate return to you soon.
You can watch a video of the aftermath here (narration in German).
comments